Mentorship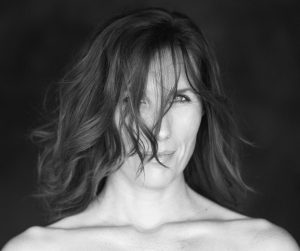 WILDLY GIFTED
A Mentorship program for Creatives & Sensitive Souls.
"Thriving as a Creative Genius is a dance between obsession, financial stability and peace."

-Madelaine Vallin
---
You've got talent. 

You've got creative skills and ideas coming out of your ears.

You are making money doing what you love.
You should be happy. You are living the life of your dreams! 
So why are you STILL feeling unsatisfied?
Here's a sobering truth:
Even though most Creative Geniuses wouldn't change the way they are, having a wild and creative mind can be complex.
Creatives are unconventional and, therefore, operate and see the world differently. Whether dealing with anxiety, burnout, fear of failure, creative blocks or all of the above, most creatives go through countless challenges and difficulties because of how they are wired.
Do you get obsessed about things and find it hard to switch off your brain when you are in one of your creative phases?
Is dealing with monotonous jobs that don't stimulate your senses one of the worst things you can think of, no matter how much it pays?
Do you struggle in big gatherings as you end up analysing and processing all the information coming in from your senses which makes you exhausted at the end of the night?
Having encountered and worked with many creative geniuses, I have come to define four main areas which make creatives extraordinarily talented and good at what they do, but that can also turn into their Achillies heel: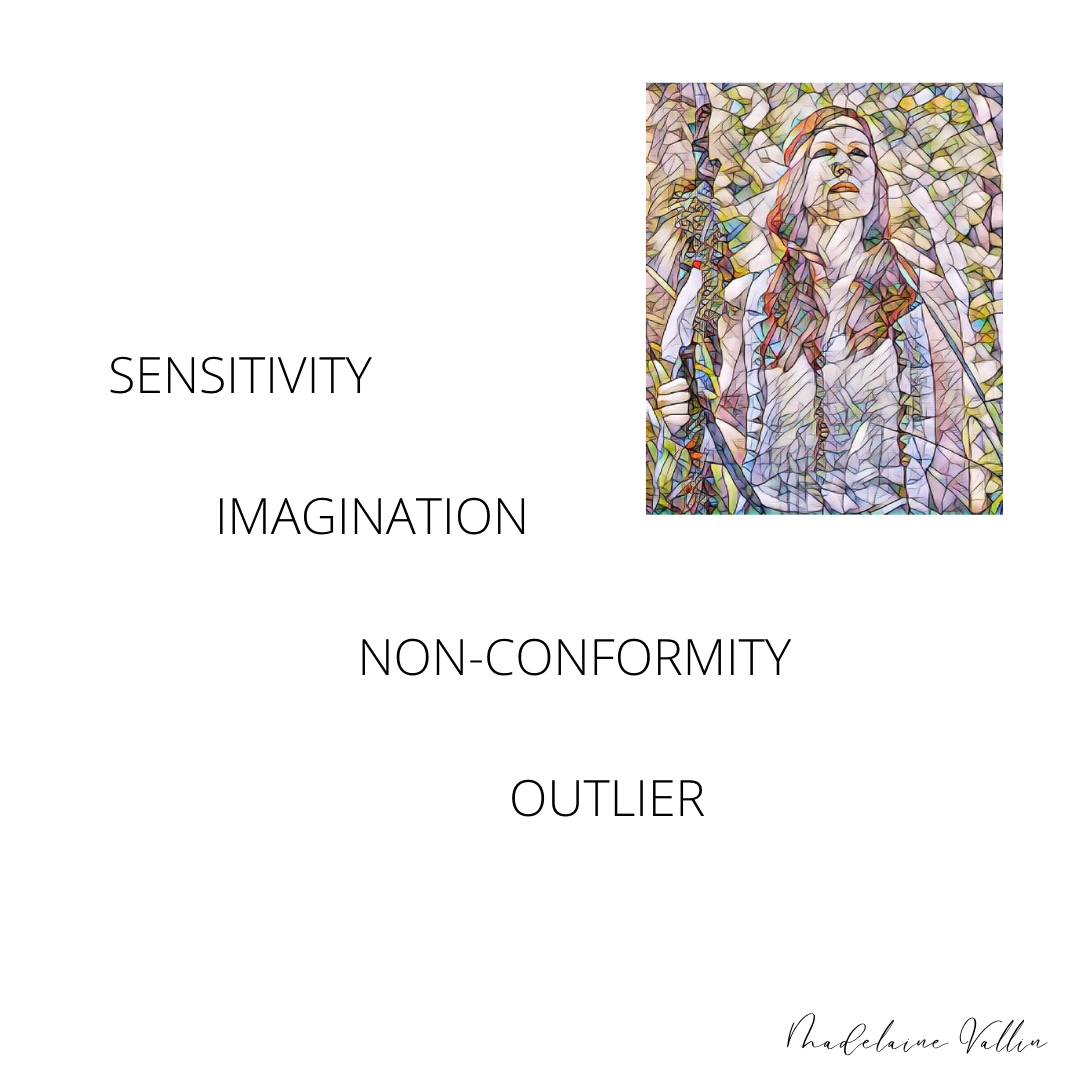 Sensitivity: Creative people are very connected to their emotions, which is excellent for creativity. But being emotionally involved and sensitive to own and others' thoughts and actions put a strain on their mental health. 
Imagination: Creatives have an active mind with lots of ideas! They have the ability to connect the dots and create something new from seemingly unrelated ideas and topics. But an imaginative mind also struggles to switch off and return to the present. It easily gets stuck catastrophising about potential futures and ruminicing, causing them to feel anxious about the future.
Non-Conformity: Creative Geniuses tend to struggle to stay within the boundaries and stick to common norms. They speak their truth and have diverse points of view. But expressing your truth can also become a great challenge and make you lose friends or feel disconnected from the world, which leads me to the final point:
Outlier: Creative Geniuses struggle to fit in and see the world like everyone else. They detest rules for no reason and hate being restricted. This helps them to look at things from a different perspective and lays the foundation for great creativity, but it also has its downsides. Feeling like an outcast can make you feel alone and misunderstood. You may feel like you cannot share who you are with anyone and end up walking through life like a lone wolf while desperately craving deep human connection.
Here's the bad news: Creative people are more prone to depression and anxiety. We experience more sleep disturbances and have a higher suicide rate than the general population. There are even studies that show there is a correlation between mental health issues and creative people.
But there's also good news! Mental illness or deep emotional turmoil does not have to be present for creativity to flourish. Creatives CAN thrive in all areas of life!
Many in the mental health industry frown upon encouraging healthy obsession, but as a Creative, I know how important it is to tend to our obsessiveness and creative outbursts. We just have to know how to do it in a wholesome way!
Creating balance as a creative is about leaning into the golden mean between tending to our obsessions, creating healthy finances and finding inner peace. If we don't, we end up either burned out, experience the starving artist syndrome or stay dreamers and never let our creative ideas see the light of day!
Thriving as a Creative Genius is a dance between obsession, financial stability and peace. If you are ready to learn to tango, maybe you and I should have a conversation.
Love Madelaine 
---
WORK WITH MADELAINE:
Madelaine supports a small number of wildly gifted clients every year. If you are a Creative Genius, there are currently two ways to work with Madelaine one-on-one:
OPTION I:
3-HOUR CREATIVE GENIUS DEEP DIVE
Want to explore how to up-level your game as a Creative? Then the deep dive is for you. You will spend 3 hours with Madelaine, face-to-face or online, going deep into the very core of you. You will understand how you operate in the world and where your strengths and weaknesses lie. The 3-hour deep dive is a personal experience. However, this is generally what we will cover: 
45 minutes focusing on your Obsession: How passionate are you about what you do? And what are you still longing for? Discover what truly makes you tick and how to get more of it.

45 minutes focusing on Money: What's your top line? Are you making enough money? Here we go deep into the money aspect of your life and look at how to up-level your game 10x what you are playing now.

45 minutes focusing on Peace: What does peace look like to you? How's your relationship with the ones close to you, and what are you sacrificing as a driven genius? Find out where you are on the peace scale and clarify what's still missing.

Finally, 30 minutes of strategies. Determine what steps to take next to create your next level of success.
INVESTMENT: $5K
---
OPTION II:
WILDLY GIFTED MENTORSHIP PROGRAM
Progress is a process that happens over time, and this is why Madelaine's Mentorship program was created.
The Wildly Gifted Mentorship Program is for Creative Geniuses serious about creating positive change in the world, AND their lives. They are ready to step up and step into their next level of success wholeheartedly without sacrificing their health or bottom line. If you are a Gifted Creative longing for more succe$$, more creative flow & more peace, this one's for you.
The Logistics:
6-month commitment including 2 x sessions per month

Direct access to Madelaine over the contract period and beyond

All calls are recorded and sent to you via a secure link so you can revisit your time together at any time after the calls
INVESTMENT: $15K
---
🍃 APPLY TO WORK WITH MADELAINE
Due to limited spaces, one-on-one sessions with Madelaine are only accepted by referral or application.
You may wish to consider other options to work with Madelaine if your application is not approved.
---
MEET MADELAINE VALLIN: 
Holistic Well-Being Specialist, Creativity Expert & Founder of the Australian School of Holistic Counselling.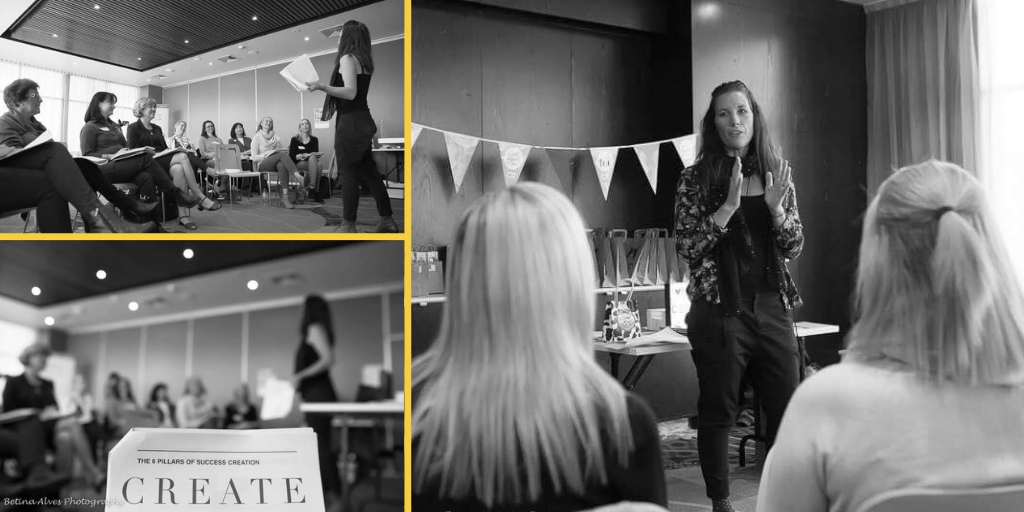 Growing up in an entrepreneurial and highly creative family, Madelaine learned how to build businesses and action her creative talents early on. After studying music, dance and drama since 9 years old, she opened her first business, a record label, to launch her music in her early 20s. Since then, Madelaine has released 3 albums of her original music and participated in several others. During her singing career, she performed internationally and nationally on TV, radio, and on stage. Her music has been featured in films and on commercial radio and downloaded over 15 million times to date.  
Madelaine became interested in the mental health industry in her mid-20s. After spending the next decade studying spirituality, psychotherapy and humanistic psychology, she opened a private practice offering Holistic Counselling & Clinical Hypnotherapy specialising in trauma.
Her practice quickly grew into an educational institution, and she began creating and offering courses in holistic well-being alongside her one-on-one sessions. Within the next four years, Madelaine turned her training organisation into a multiple 6-figure business. The college now supports hundreds of people across the globe every year.
Being an entrepreneur at heart, creativity has been a trusted companion throughout Madelaine's career and her personal life. 
Her immense passion for Creativity and Human Flourishing has led her down the path to create a specialised Expressive Arts program. The 10-month course will be offered through the Australian School of Holistic Counselling and provide certification in Holistic Expressive Arts Facilitation from March 2024.
Besides writing course content for her college and mentoring students, Madelaine supports a small number of Wildly Gifted and Creative Geniuses every year in her private practice.
Related Posts